Charlotte,NC-  The Carolina Panthers come in at 7-5 which is 2 games behind the Detroit Lions and 1 game behind the L.A. Rams which leaves them outside of the playoff picture with 4 games left to play.
With no sign of the Atlanta Falcons slowing down, it's looking like the road to the playoffs will have to be through a wild card spot. "The playoffs start now for us" said Panthers coach Miller. The way the playoff standings are right now, the Panthers are tied with the San Francisco 49ers, so naturally it feels like one more loss would be a devastating blow to the Panthers hopes of returning to the playoffs.
Unfortunately, the injury bug struck last week and saw star rookie running back Christian McCaffery is out 3 weeks and Starting safety Kurt Coleman is out 6 weeks both leave the game early.  Those injuries couldn't have came at a worse time as they will be going into the gauntlet, first they take on the Vikings this week, then the Packers, Buccaneers and finally the best team in the league, the Falcons.
INJURY LIST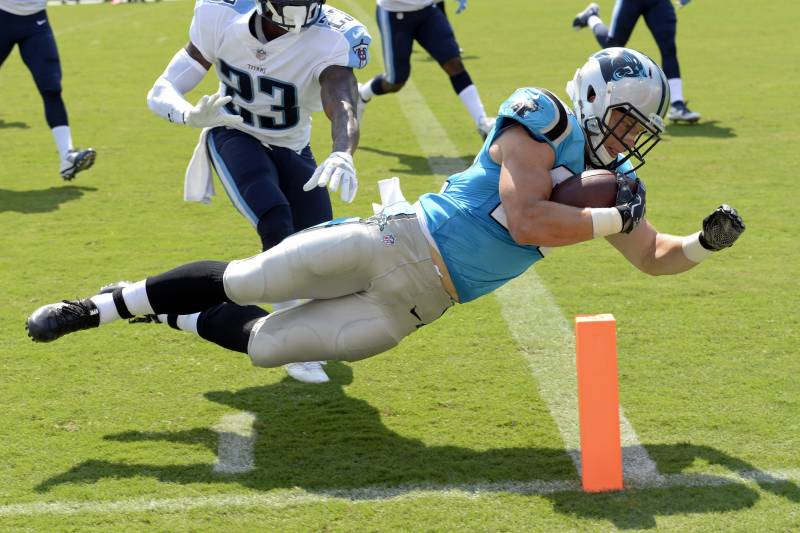 There is some good news however, starting strong safety Mike Adams returns and should give the defense a must needed boost, even though the defense hasn't been the problem this season, they rank second in the league in points and yards allowed, giving up 14 points a game and 198 yards per game.
The offense has been an issue this season ,ranking in the bottom of the league in all categories, and it will be interesting to see how they decide to run this offense with out one of there key players in McCaffery. Stewart filled In nicely for McCaffery though and helped pick up key first downs on the final drive to run the clock down . One thing I know is that if this bottom ranked offense doesn't pick it up , it will cause a divide in the locker room and that would be a tough situation to handle for the coach .
The Minnesota Vikings come into the game coming off a tough loss to the Falcons 36-10, that all but eliminated them from playoff contention seemingly, but a loss this week would surely put them out of the hunt, they come in the exact opposite of the Panthers, they rank in the top half in all offensive categories, but they are one of the worst defenses in the league surrendering the second most points in the league per game. It will be interesting to see what side of the ball gives in this game.
| TEAM STATS | | |
| --- | --- | --- |
| Points Per Game | 23.7 | 18.2 |
| Points Allowed Per Game | 28.2 | 14.2 |
| Total Yards | 323.1 | 253.7 |
| Yards Passing | 211.1 | 181.8 |
| Yards Rushing | 112.0 | 71.9 |
| Yards Allowed | 341.6 | 198.7 |
| Pass Yards Allowed | 236.3 | 145.9 |
| Rush Yards Allowed | 105.3 | 52.8 |